SAINT-GERMAIN-EN-LAYE CAMPUS
Set up your offices, R&D labs and industrial facilities 20 km west of Paris
Working on campus ? Check out all the practical information and news
Awarded "Grands Lieux d'innovation" and "Territoire d'industrie" labels, iXcampus Saint-Germain-en-Laye is a hub of excellence bringing together, in a 7-hectare park, high-tech industrial companies, innovative start-ups and higher education training.

Every day, more than 400 employees and 150 students meet at iXcampus and benefit from an exceptional working environment and premises spread over 16,000 sqm.


iXcampus Saint Germain-en-Laye is also home to a unique seminar and conference center, that connects the worlds of research, higher education and business.
A UNIQUE AND PRIVILEGED WORKING ENVIRONMENT
iXcampus meets the requirements of fast-growing innovative companies concerned about their attractiveness. With a range of premium services and a strong dynamic in the region, the campus offers its corporate residents the opportunity to attract and retain the best talents.
INDUSTRIAL COMPANIES, SMES AND START-UPS
iXcampus host an ecosystem of industrial companies and innovative start-ups, particularly in the following areas: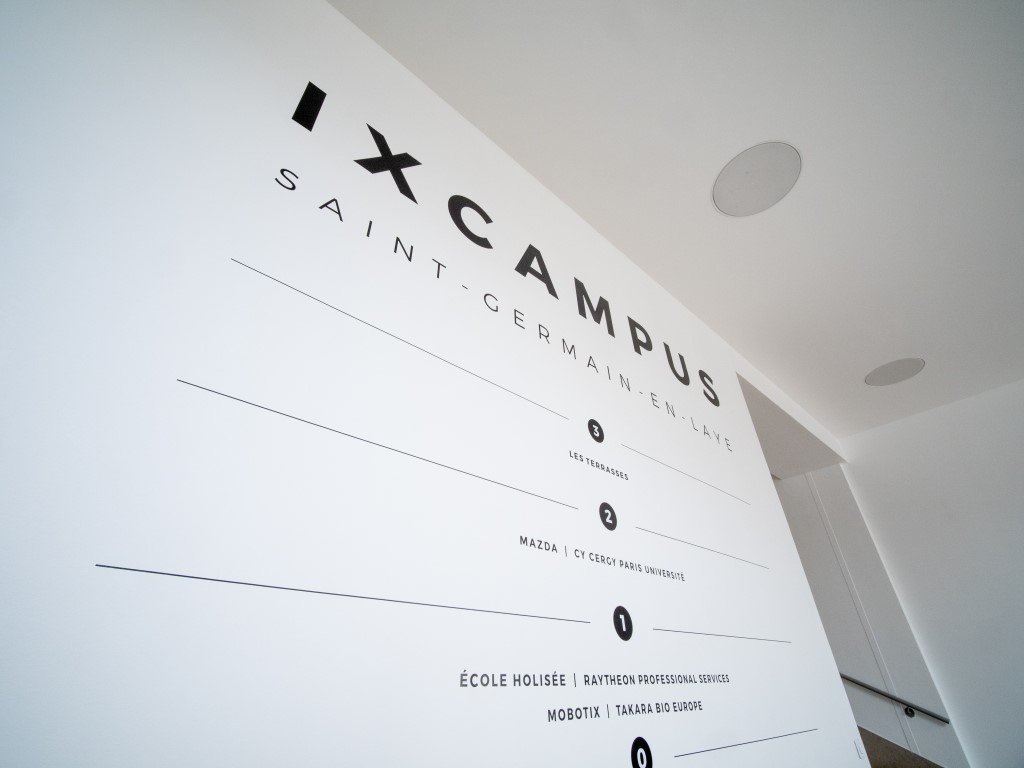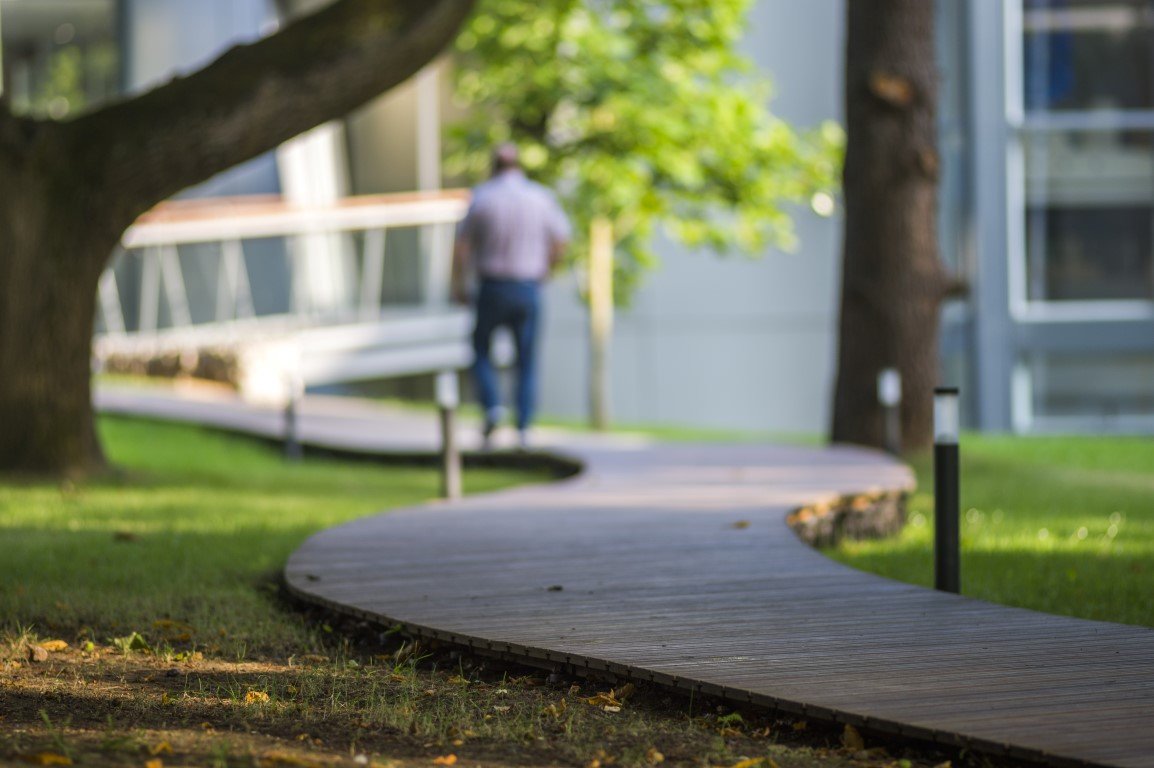 The site offers a range of flexible offices from 35 to 1,500  sqm suitable for growing companies in the form of 3- to 9-year leases or a renewable one-year service contract, including all cleaning services for private premises.
Of all sizes, the offices available for rent are organized around shared spaces and outdoor patios, places for employees and students residing on campus to socialize.
Campus businesses have access to a wide range of services :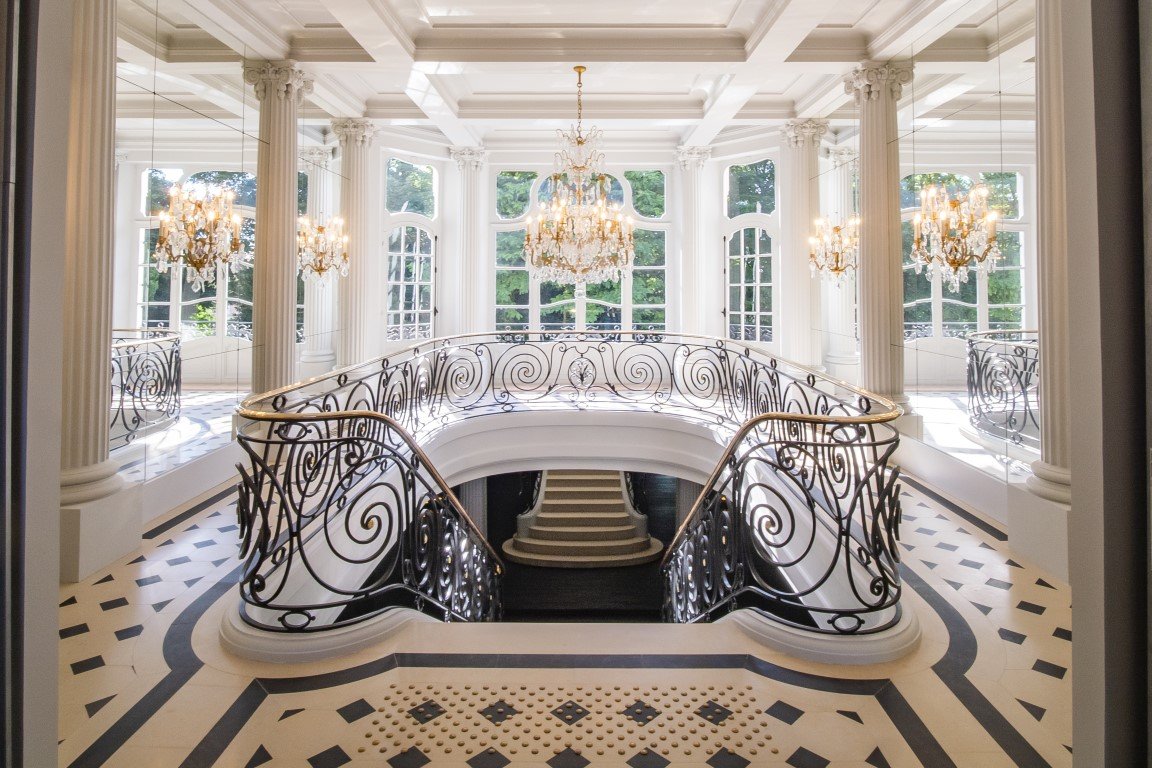 Bathed in light, each workspace has been designed to meet the latest architectural standards, with noble materials from eco-responsible sectors.

The south-facing facades are clad in exterior venetian blinds to regulate the heating of the offices in summer and the premises are equipped with a heating system using bio-mass and geothermal energy to warm the building in winter.
An historic industrial site
Located in a 6,000 sqm building and distributed by a monumental staircase designed by Jean Prouvé in 1956, all the offices were extensively restored in 2020.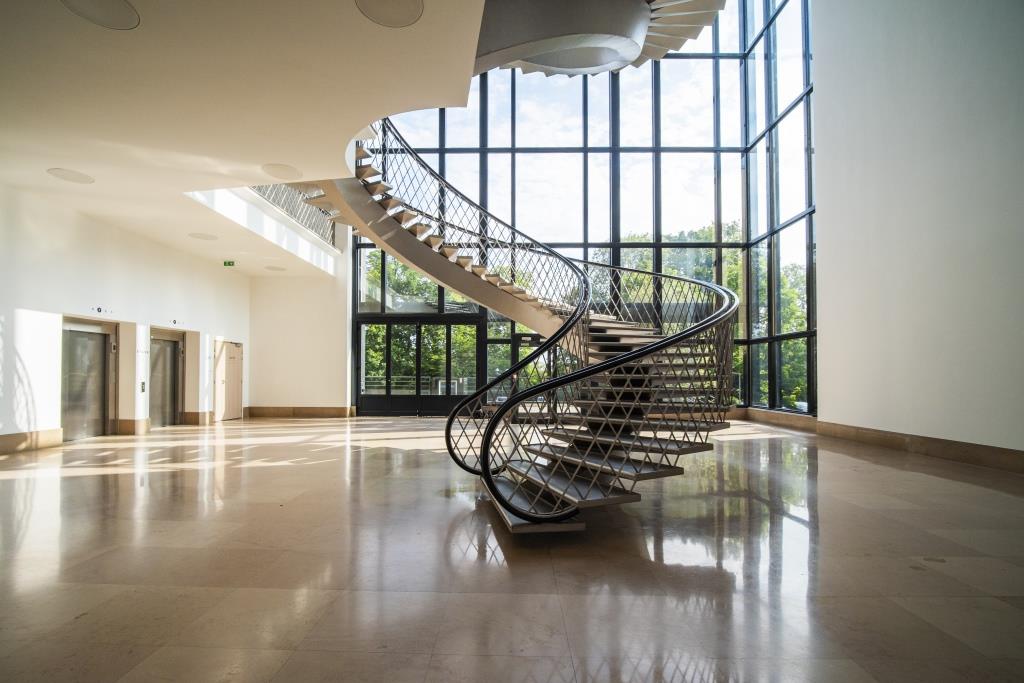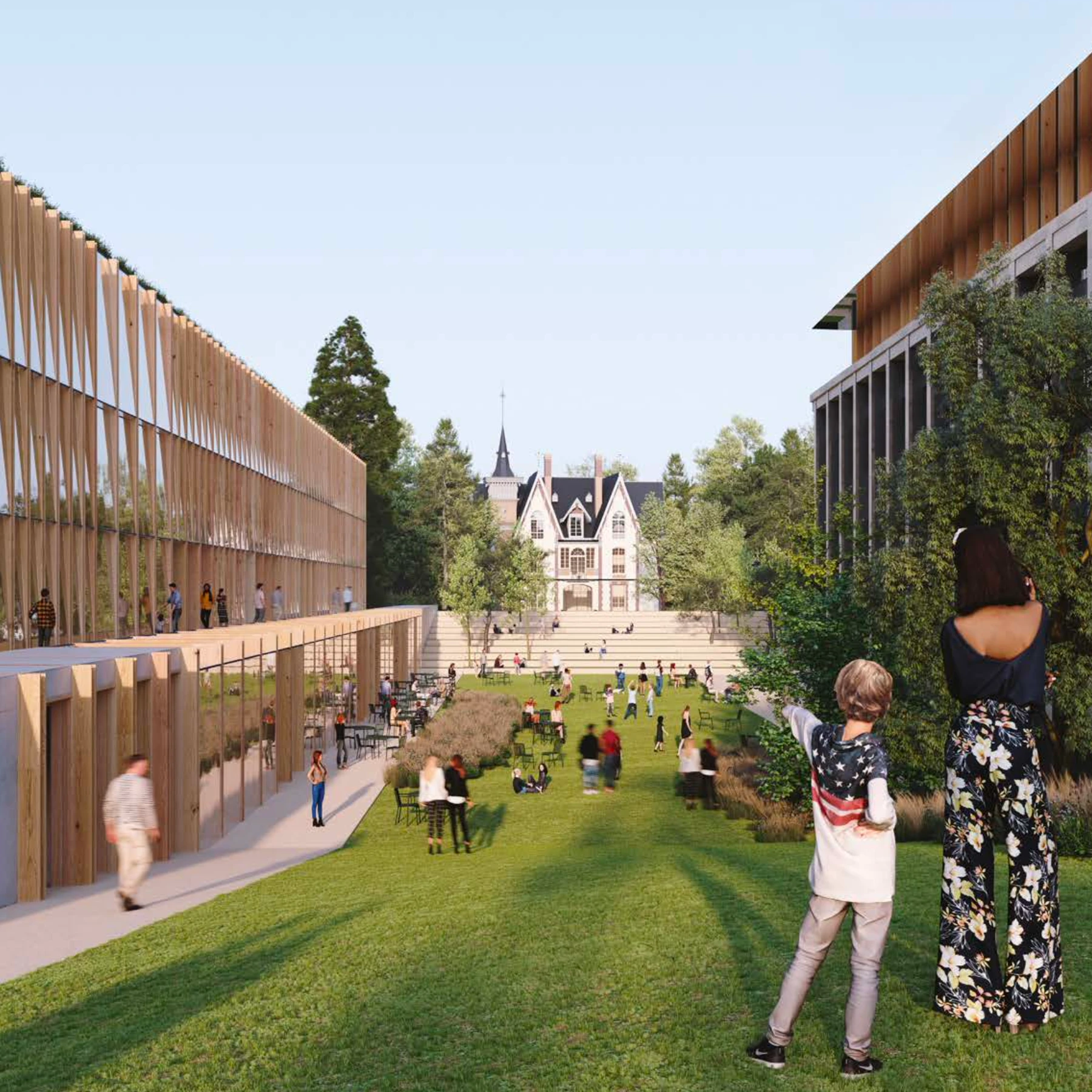 iXcampus Saint-Germain-en-Laye has embarked on an ambitious development program to double the current size of the campus to accommodate 870 students and 900 employees by 2025.

The campus transformation will integrate into its natural environment and minimize its impact on it. Passive buildings, biophilic design and low carbon construction are at the heart of the project.
The roadmap assigned to the architects Baumschlager Eberle, winners of the competition launched in 2022 by iXcampus:
To build reversible sustainable buildings aiming at carbon neutrality, taking advantage of their usage to move towards zero consumption, and generating a positive impact on their environment and the site's biodiversity.
To design a real estate complex that can accommodate any type of program over the long term, and to allow future uses without modifying the structures already in place.
To enable the emergence of human and technological synergies thanks to innovative spaces, and to allow stakeholders from the worlds of business, research and higher education to interact with one another.
Since september 2021, iXcampus is also home to 2 CY Cergy Paris University programs

A 5-year program to train designers capable of tackling 21st century challenges. Based on the development of a project-based pedagogy, it aims to contribute to the training of designers, engineers and managers for all transitions: digital, economic, ecological and societal.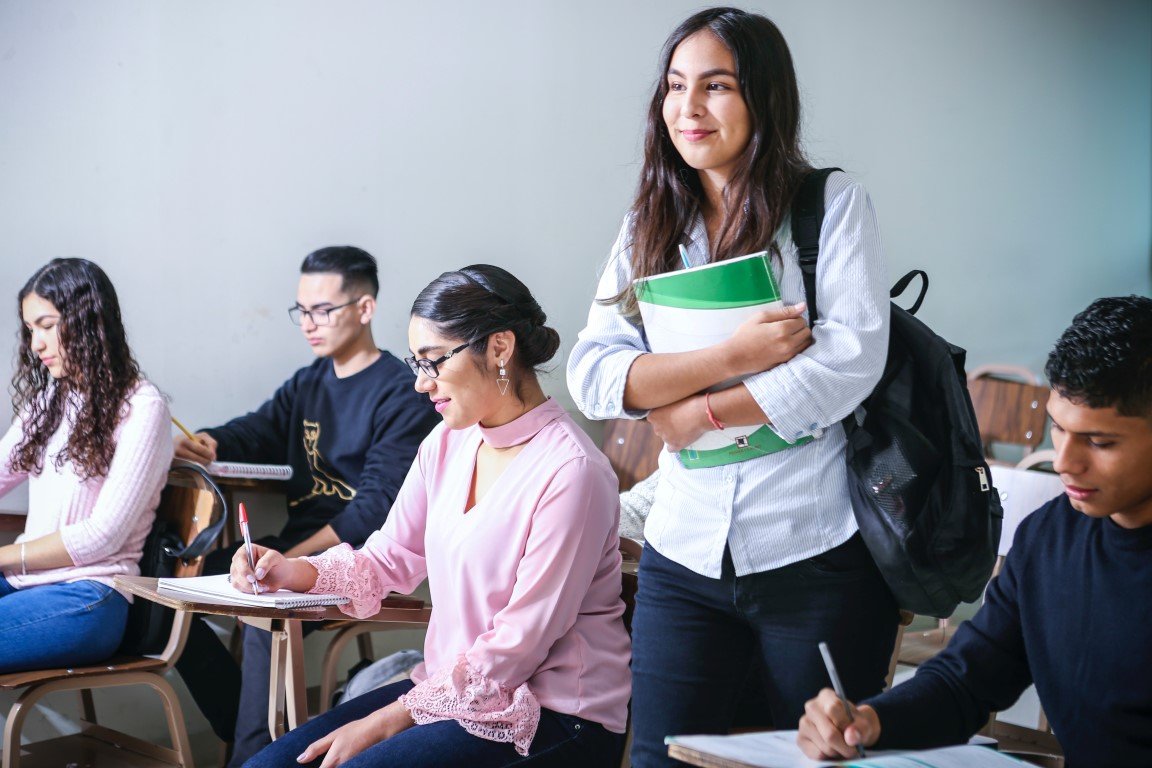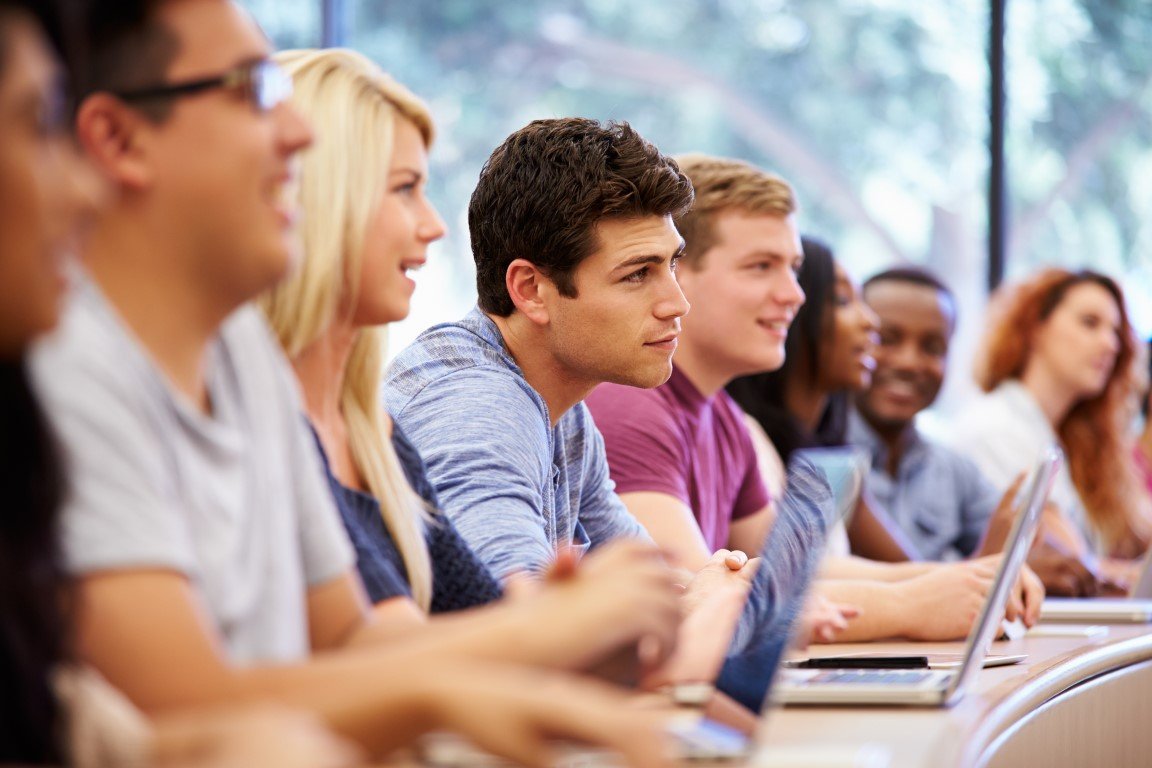 Bachelor Data Science by design
The international bachelor's degree "data science by design" is a 4-year program taught in English and combining hard sciences, computer science, the humanities and design. It trains Data Science experts to create successful life experiences.
Our exclusive service offer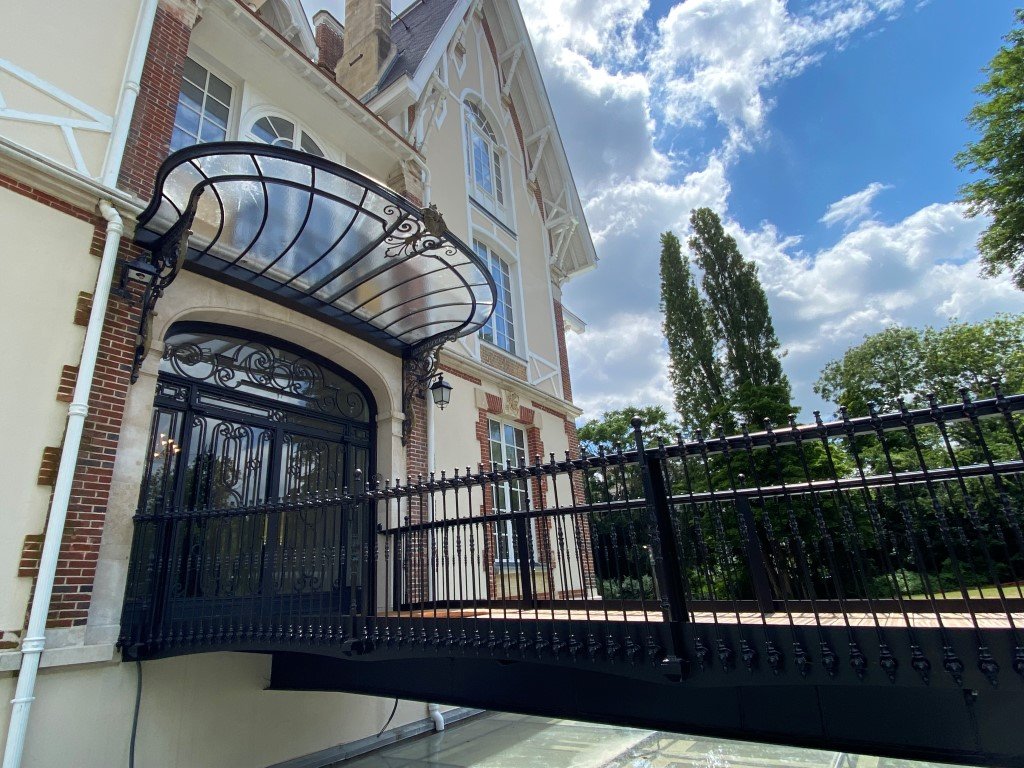 Château Saint-Léger - reception
Located in the heart of the campus, the Château Saint-Léger welcomes you for your corporate events (conference, showroom, meeting, cocktail, seminar, etc.).

This completely renovated 19th century château houses a conference centre. This exceptional and surprising setting has a 270-seat amphitheatre, a 40-seat auditorium, several reception areas that can accommodate from 50 to 310 people as well as 2 meeting rooms.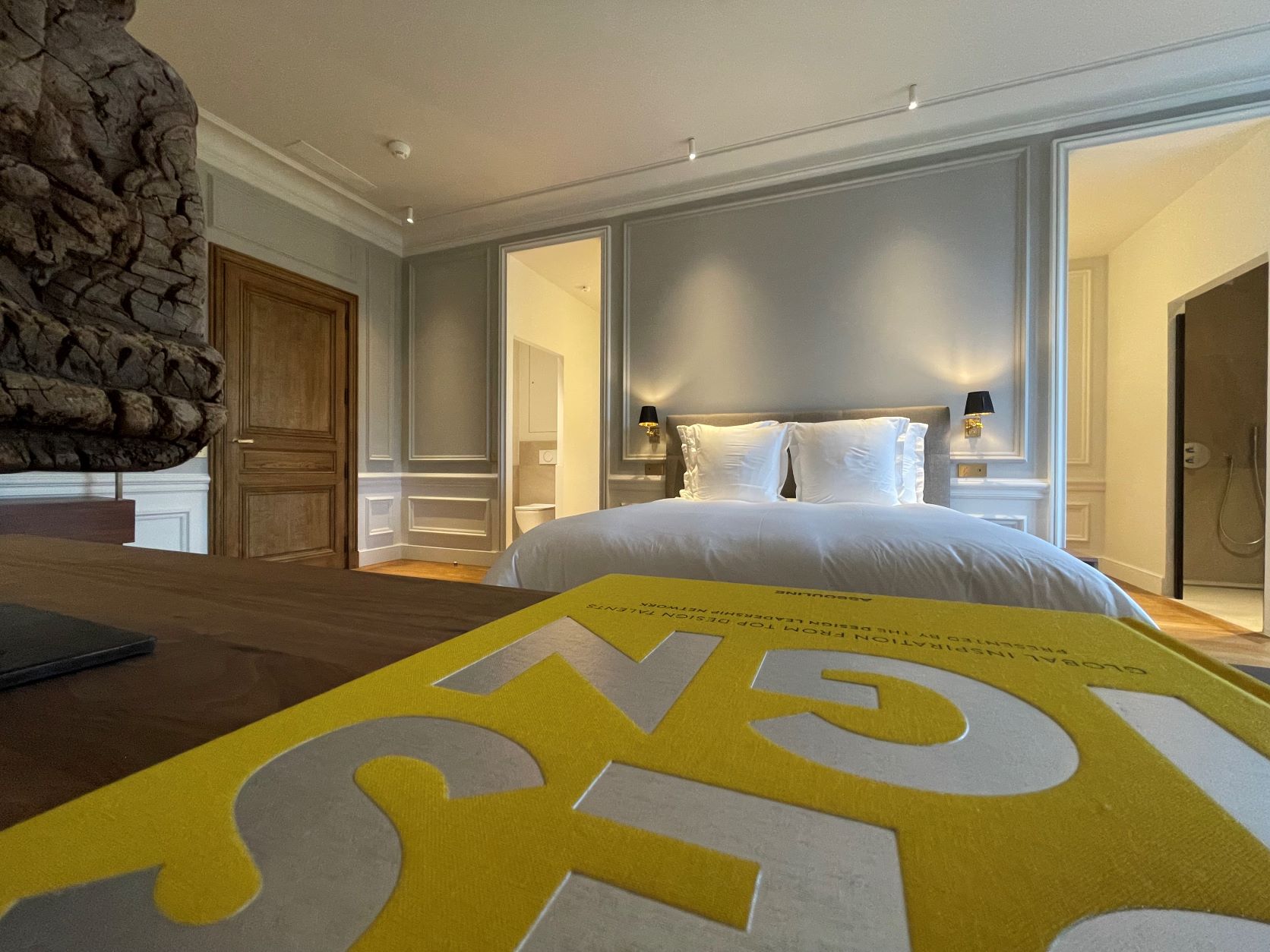 Château Saint-Léger - residence
Château Saint-Léger offers accommodation with 7 rooms intended for employees of companies established on the campus. Breakfast is served at L'Orangerie.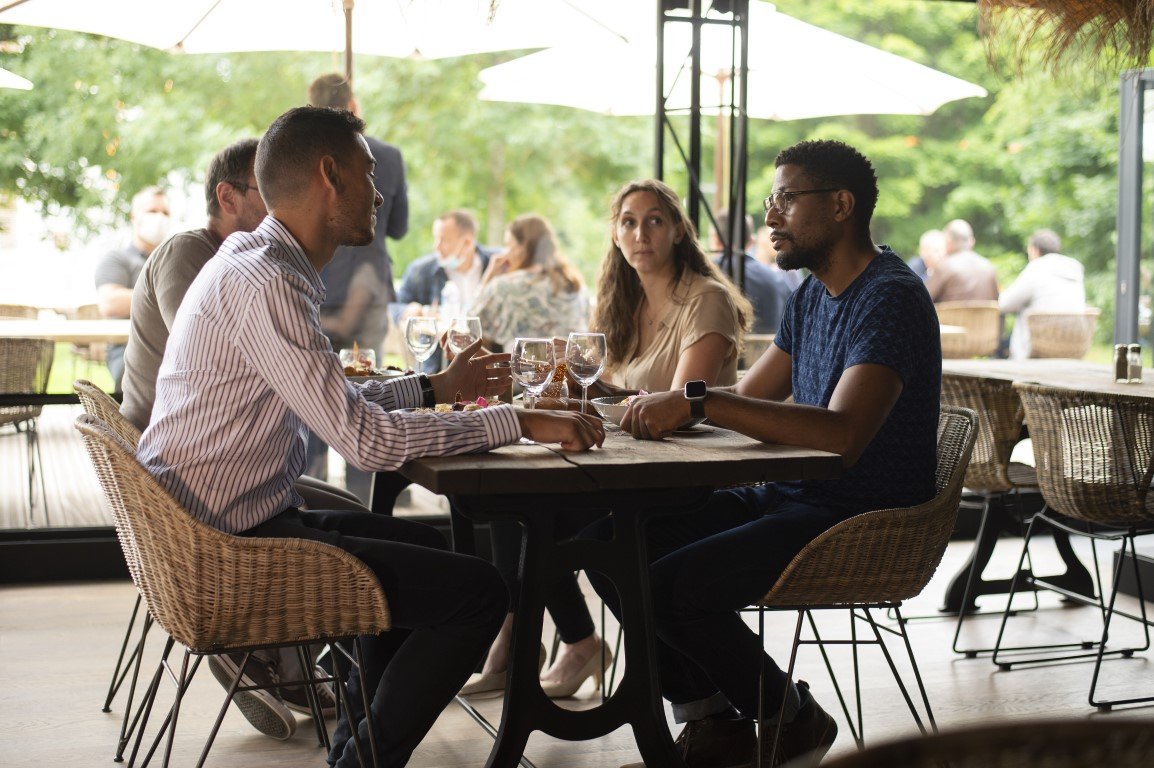 With its terrace facing the Château Saint-Léger, L'Orangerie serves a range of premium meals at lunchtime based on local, organic produce.

A snack & coffee selection is also available throughout the day.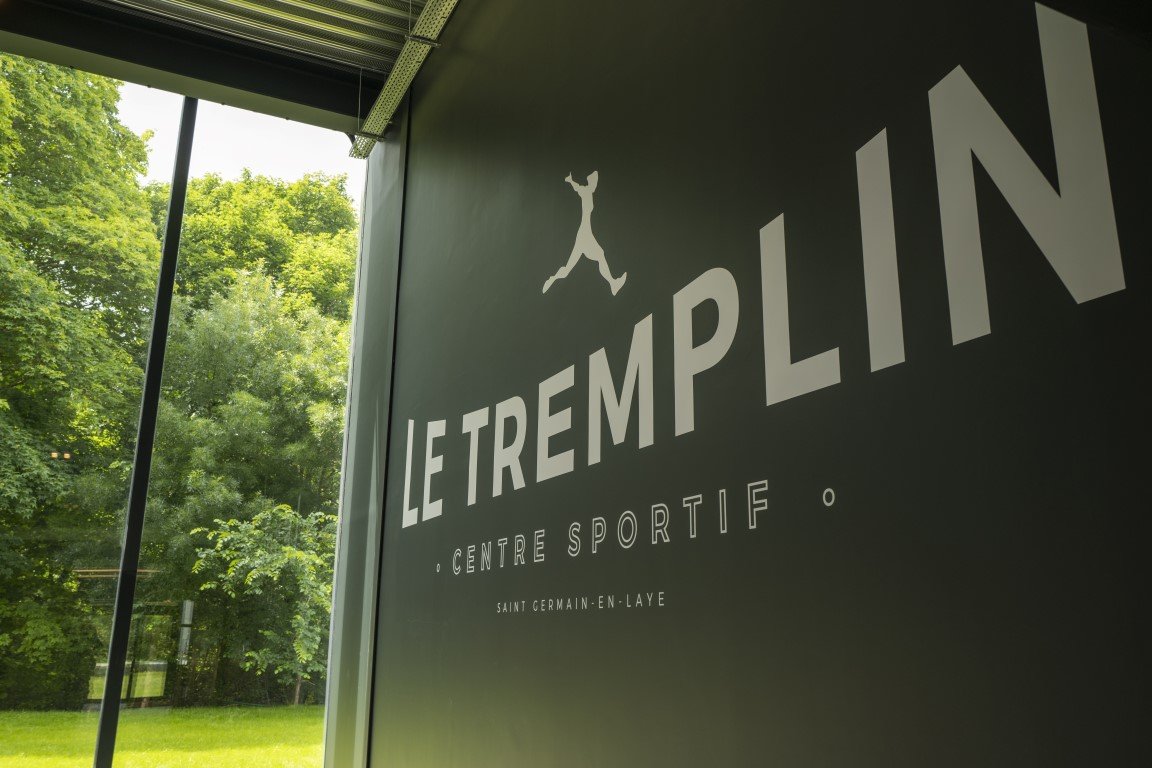 Le Tremplin – Sport center
The 1200 sqm centre includes a cardio-training and body-building room, a group classroom run by professional sports coaches and a multisports court. The latter allows you to play five-a-side soccer, handball, basketball and volleyball.
iXcampus Saint-Germain-en-Laye and the CY Paris Cergy University offer campus and local companies an Open Design Lab to rapidly materialize and prototype solutions.

This is an exceptional manufacturing space designed to promote the integration of design in innovation projects.
Companies present on the site
The campus is now home to some fifteen start-ups and innovative SMEs in the maritime, space, robotics, biotech and artificial intelligence fields.


Grands lieux d'innovation