BLENDED AND INSPIRING CAMPUSES
Committed to the development of the communities in which we operate, iXcampus runs innovative campuses hosting technology companies, start-ups and higher education institutions. Our ambition is to develop low-carbon and sustainable campuses.
Low-carbon and resilient sites
By integrating the notion of reversibility from the design stage, so that buildings can be easily adapted to different uses over time, depending on needs

By opting for passive or low greenhouse gas emitting buildings

By sourcing local raw materials
This approach applies to both the construction of new buildings and the renovation of existing buildings.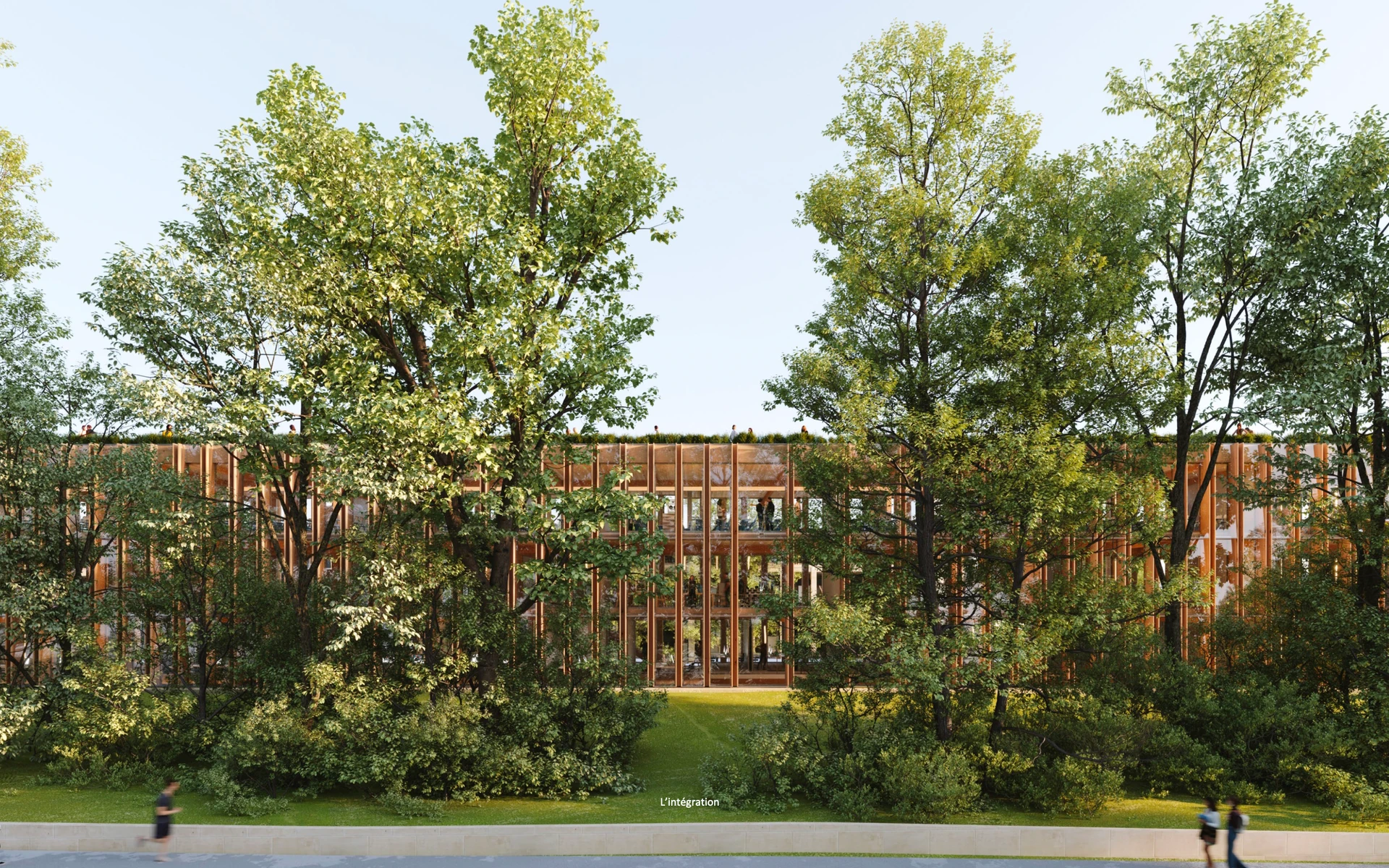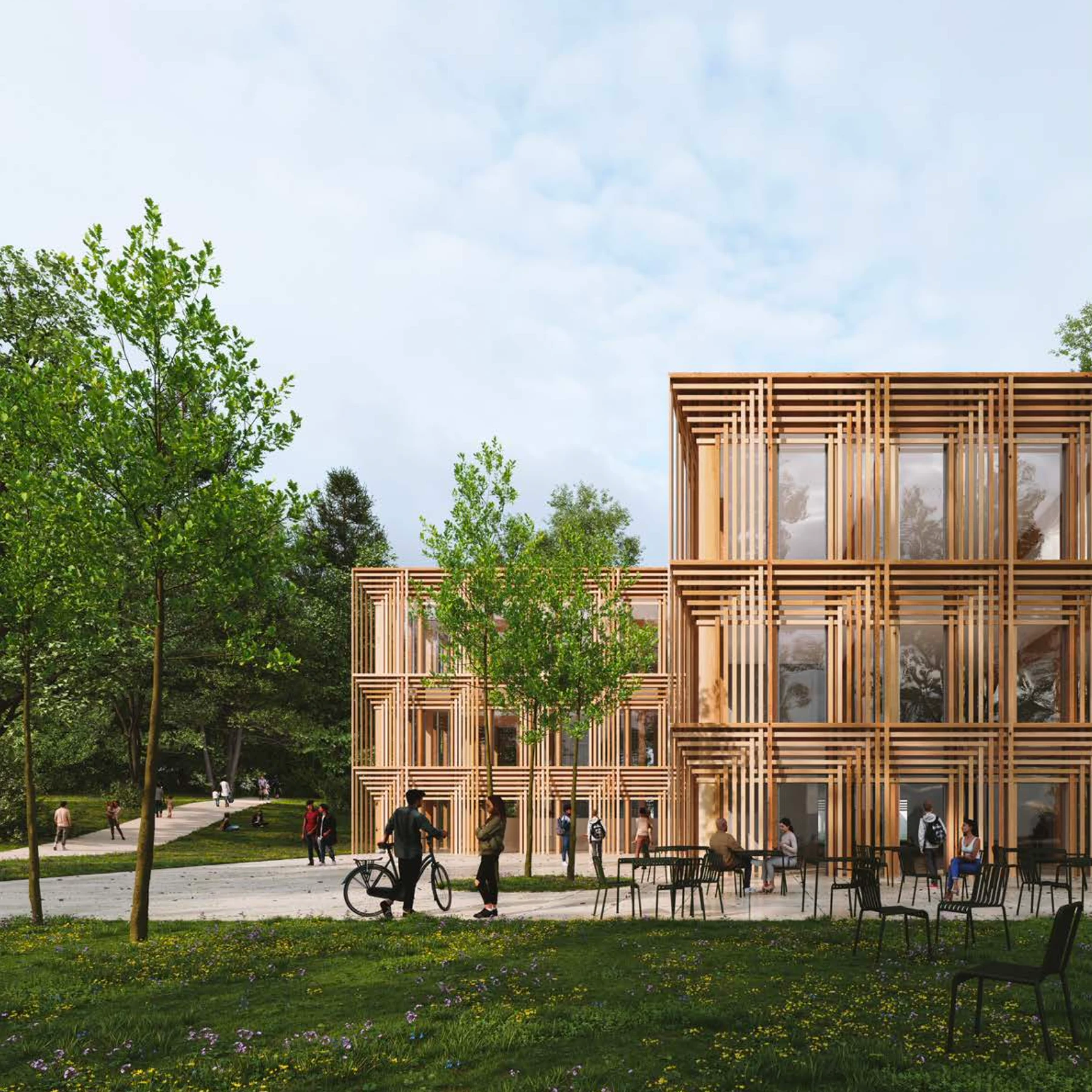 An ambitious environmental agenda
Our campus development projects are part of the « Living Building Challenge ».
Our current construction programmes systematically aim for the « BBCA performance » and « Passive House » labels, with a target of the lowest possible carbon footprint in both the construction and use of the building.