TECHNOLOGY & UNIVERSITY CAMPUSES
iXcampus builds, develops and operates sustainable innovation campuses in France
At iXcampus, we deeply believe that technological innovation can contribute to address the environmental and societal challenges we face and that our territories' reindustrialization  relies on a high value-added industry that stands out through its ability to innovate.

Strongly rooted in and open to the community, iXcampus is a project serving the local area.
Its campuses are unique in their shape and diversity, enabling the creation of industrial jobs that meet the expectations of the younger generation. They also provide a unique living experience for employees, entrepreneurs and students, as well as for local residents.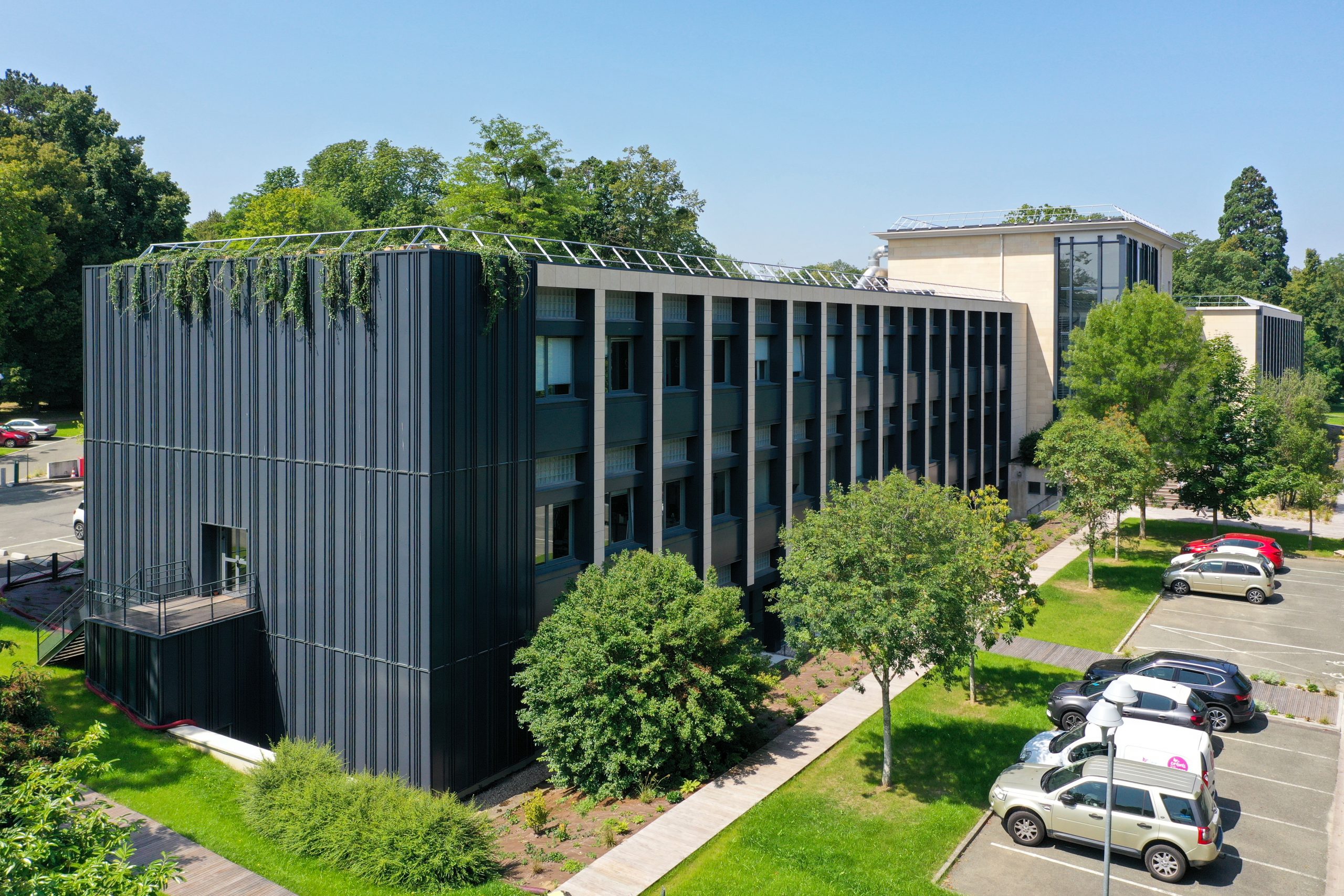 AT THE SERVICE OF THE COMMON GOOD
iXcampus is a mission-driven company bridging the gap between the academic (research and training) and socio-economic worlds. Its mission: "Through conferences, training and incubation programs, iXcampus fosters open innovation and creates the right conditions for the development of high-impact technological solutions ".

Committed to improving its societal and environmental footprint, iXcampus is engaged in the B Corp movement.
Structured around 5 impact areas (Governance, Employees, Community, Environment and Customers), B Corp shows the way to a more sustainable, inclusive and regenerative economy. This is iXcampus' ambition and roadmap.
iXcampus has chosen this approach to disseminate the B Corp initiative in France within its Tech incubator.
In addition, iXcampus is committed to its territory by encouraging the use of local service providers. In 2022, more than 50% of our suppliers are located within 80 km.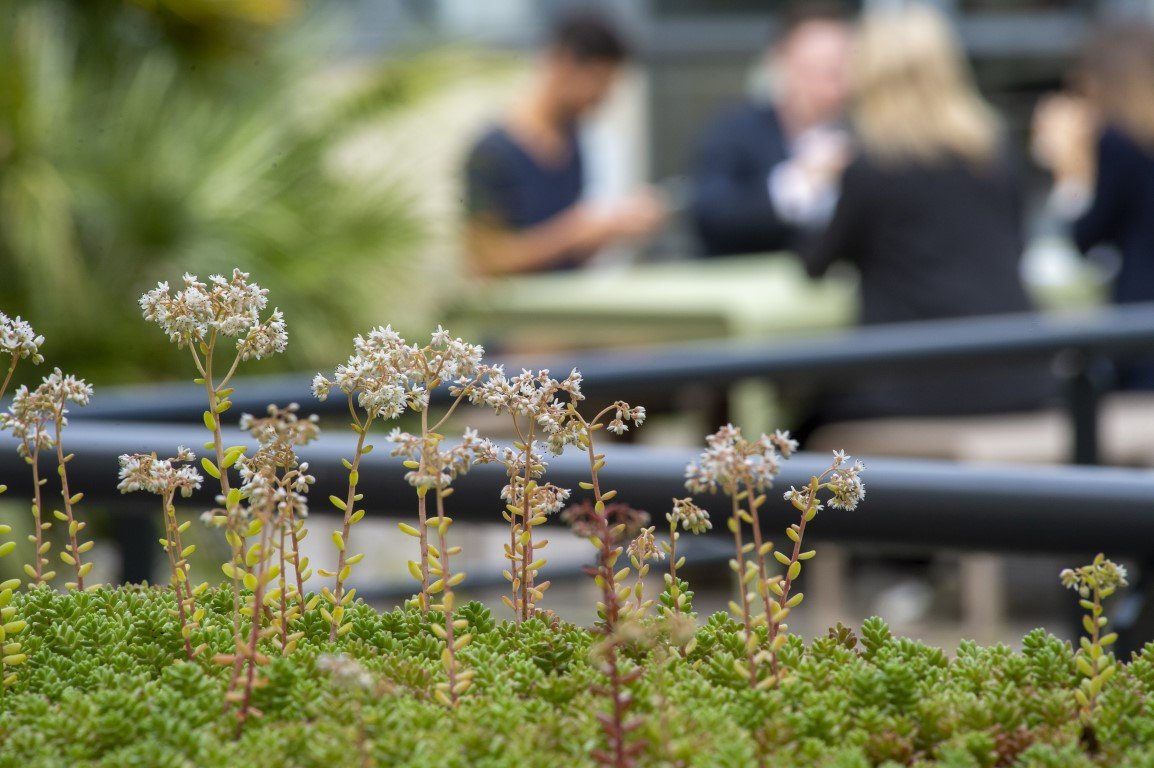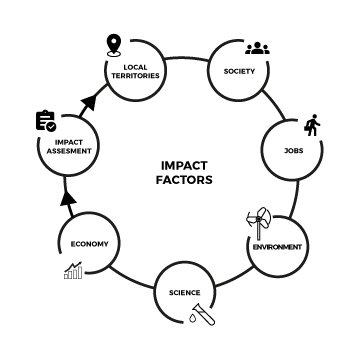 iXcampus supports entrepreneurial tech projects through their impact on :
By seeking to regenerate natural resources through new sourcing, production and consumption practices
by creating sustainable jobs
by transferring a technological innovation into a viable business model
by taking into account usage and society
by anchoring entrepreneurial projects in local challenges
Through high-value development projects
OUR EXPERTISE SERVING INNOVATION

We build campuses aiming for a sustainable management model with regard to procurement, building sustainability, energy consumption and waste management.
Our restaurants are sourced from local and sustainable agriculture.

As a university and technology campus, we build bridges between ideas, talents and resources.
We believe in collective intel and participate in the cross fertilization of the worlds of business, research and higher education.

We offer a unique incubation program for innovative and tech companies.
Through our network of partners and experts in the fields of entrepreneurship, impact and cutting-edge technologies, we ensure that we recruit cohorts of high-potential startups that create jobs and impact for the region.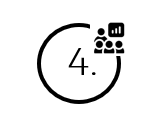 In collaboration with our partners, both academic and private, we offer professional and executive training in the fields of design, resilience, ecological transition, leadership, etc.
Live an immersive experience on our campuses.
A PIONEER CAMPUS IN SAINT-GERMAIN EN LAYE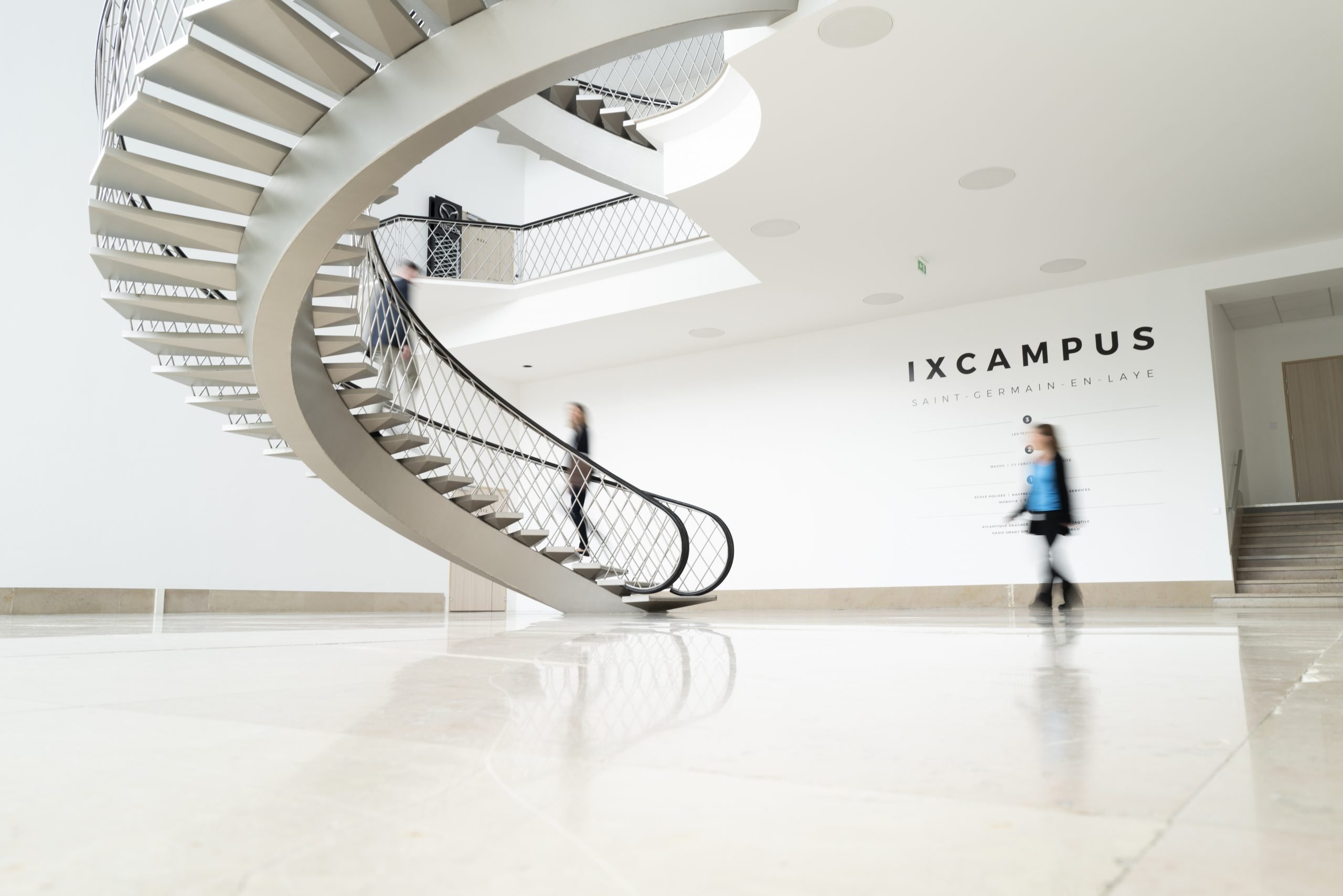 The first iXcampus pilot, in Saint-Germain-en-Laye, awarded "Territoire d'Industrie" and "Grand Lieu d'Innovation" since 2019, stretches over 20,000 sqm.
Built around iXblue's flagship site, the campus is now home to 15 start-ups and innovative SMEs as well as two CY Cergy Paris University training programs (CY Tech and CY School of Design), representing a total of 400 researchers, engineers and technicians as well as 300 students. With a unique range of services including a restaurant, a 1200 sqm sports center, a conference center and a 400 sqm Fab Lab, iXcampus has become in less than two years a major center of attraction and excellence in innovation in the deeptech and design fields.
In January 2023, iXcampus will host the first cohort of it start-up incubator.
iXcampus is a team of entrepreneurial and committed experts with rich and diverse backgrounds (startups, SMEs, large groups, institutions, higher education and research).
A multidisciplinary team dedicated to giving you the best possible experience on our campuses.