iXcampus welcomes you all year for your events: seminars, study days, workshops, training, conferences…
Le Château Saint-Léger
More than an exceptional location,
a unique experience
Only 30 minutes from Paris, Château Saint-Léger is a location as spectacular as it is original. Completely rehabilitated between 2018 and 2021, it hosts your corporate events, seminars, conferences, filming and photoshoots.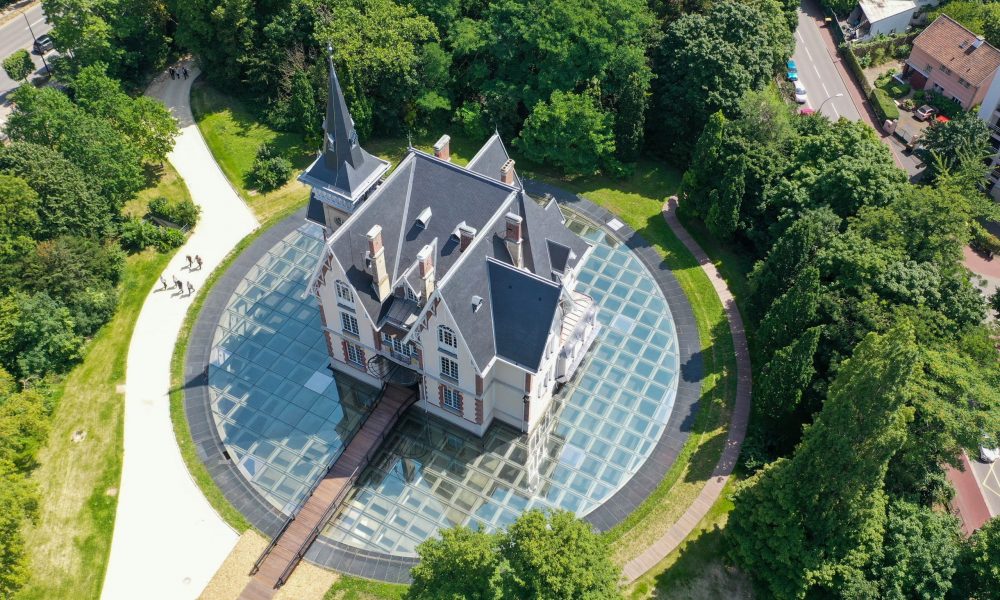 Built by the architect Léon Carle in 1886, Château Saint-Léger today combines spaces with very assertive and incredibly contrasting personalities. The motley style of the Belle Epoque, adopted in all the rooms of the château, rubs shoulders with the most original contemporary architecture in the submerged part of this building. A unique reception venue which constantly surprises, Château Saint-Léger is truly a must-not-miss experience.
Our teams are eager to welcome you and assist you in the organization of your event, to make it more than just meeting day.
The meeting rooms and the vestibule
On the ground floor of the château, the vestibule sets the tone by giving pride of place to the ornaments typical of the Belle Epoque. 3 meeting rooms and 1 reception area are at your disposal for your team-building days, management committee or board meetings, study days. Our meeting spaces can accommodate 2 to 12 people.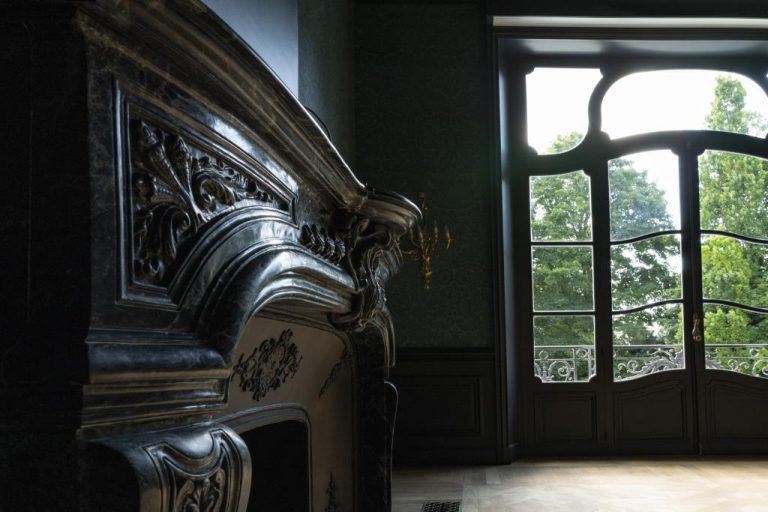 Under its neo-renaissance ceiling, discovered during the renovation and restored, this characterful room offers its bow window, large fireplace, marquetry flooring, bar and its deep, comfortable armchairs.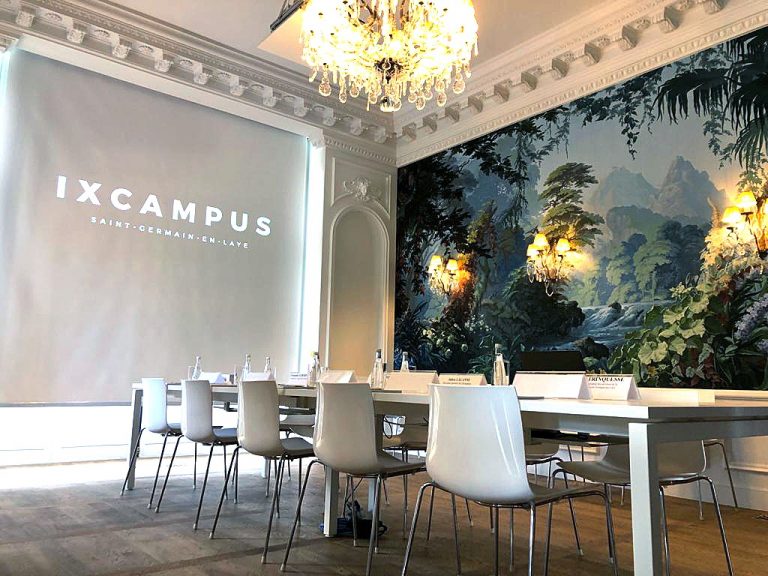 With its omnipresent light, the exceptional scale of the panoramic décor and the generosity of the staff, everything comes together here to make this meeting or dining area the most romantic place in Château Saint-Léger. Equipped with a large screen that masks daylight when it is down, this lounge offers a perfect example of fusion between technology and period decoration.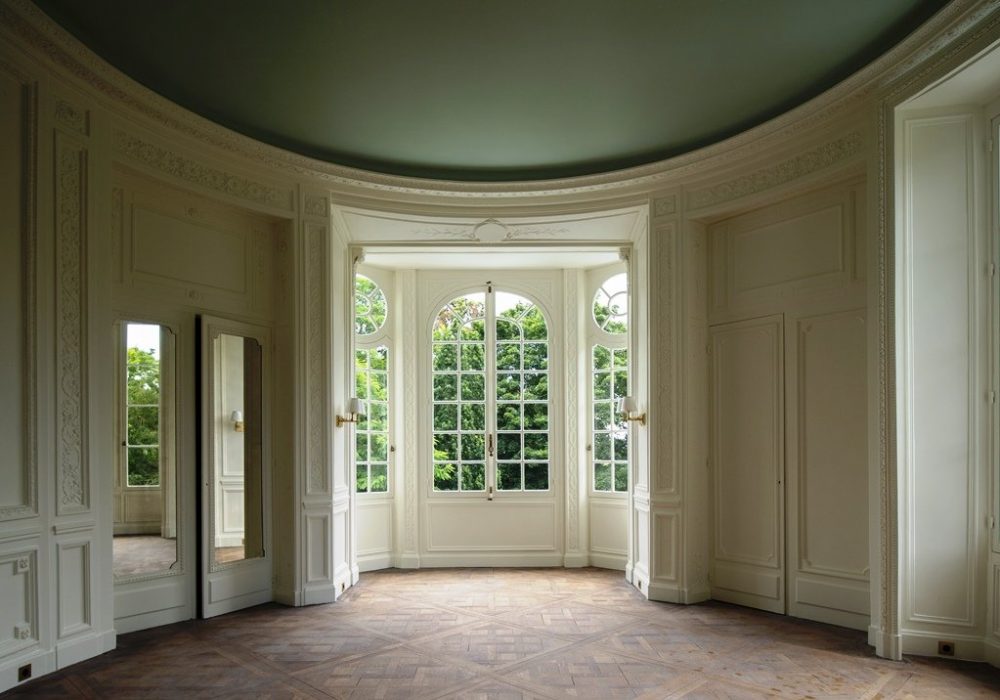 This large and charming oval room, with Louis XVI style mouldings and pastel shades, exudes a delicious "Marie-Antoinette" atmosphere.
Furnished in a style that is contemporary yet natural, it is the ideal place for small business meetings in a soothing atmosphere, bathed in natural light from morning until evening.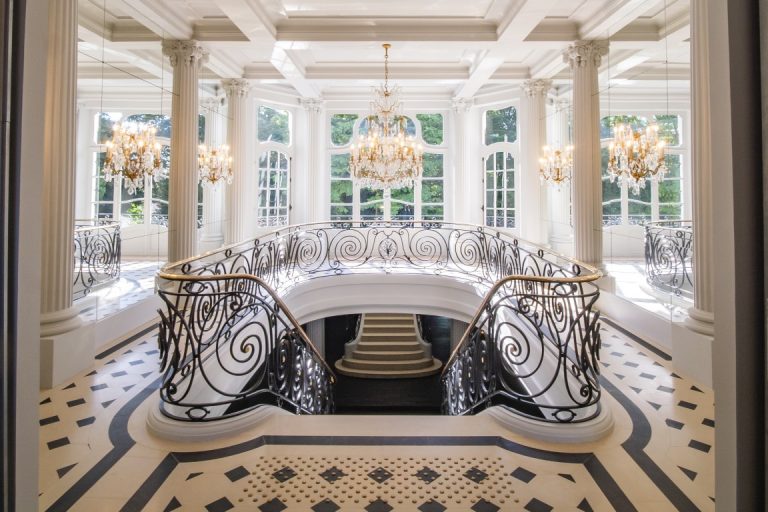 The Vestibule and the Grand Staircase
As an extension of the vestibule, the "room with columns", created from scratch in 2020, stands out as the heart of the Château Saint-Léger. Punctuated by columns and mirrors repeating the décor ad infinitum, you are drawn to take the beautiful stone staircase, plunging into the immensity of the large glass roof.
Reception & Conference Rooms
Walking down the Grand Central Staircase offers the rare experience of moving, in just a few moments, from the Belle Epoque to a resolutely contemporary architecture. The monumental "submerged" part, bathed in light all day long, is above all an incredible surprise revealing how unique this place truly is.
Completely renovated, the Main Auditorium is remarkably comfortable, enjoys excellent acoustics and can accommodate 230 guests. One of its peculiarities is that it can be naturally lit thanks to its removable side panels. And if complete darkness is required for a screening, it can easily be transformed into a new atmosphere.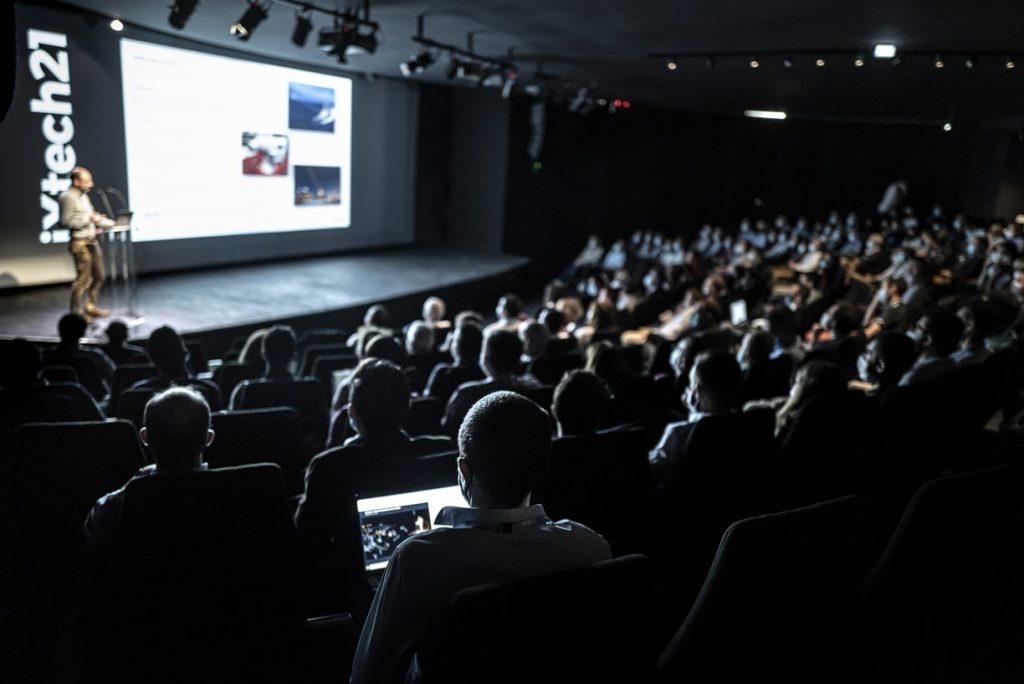 The centerpiece of the château by its size and shape, it offers a real architectural spectacle. It naturally took the name of its most remarkable element: its Grande Verrière (large glass roof). Its transparency offers a surprising low-angle view of the château and natural light plays at all times of the day with the effects produced by the roof framework.
The modularity of this structure is such that we can host a very wide spectrum of events: conferences, showrooms, cocktails, product launches, shareholders' meetings… nothing is impossible here, except indifference.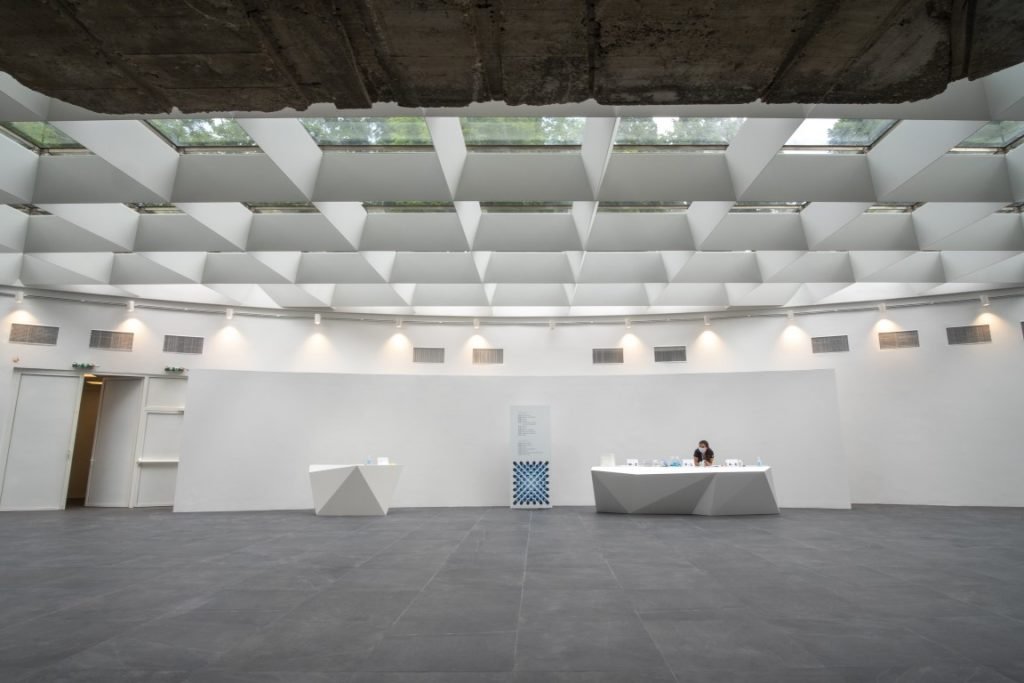 Completely independent, confidential and warm, this Small Auditorium, located in the mezzanine, is the ideal alternative to its "big brother" in the basement.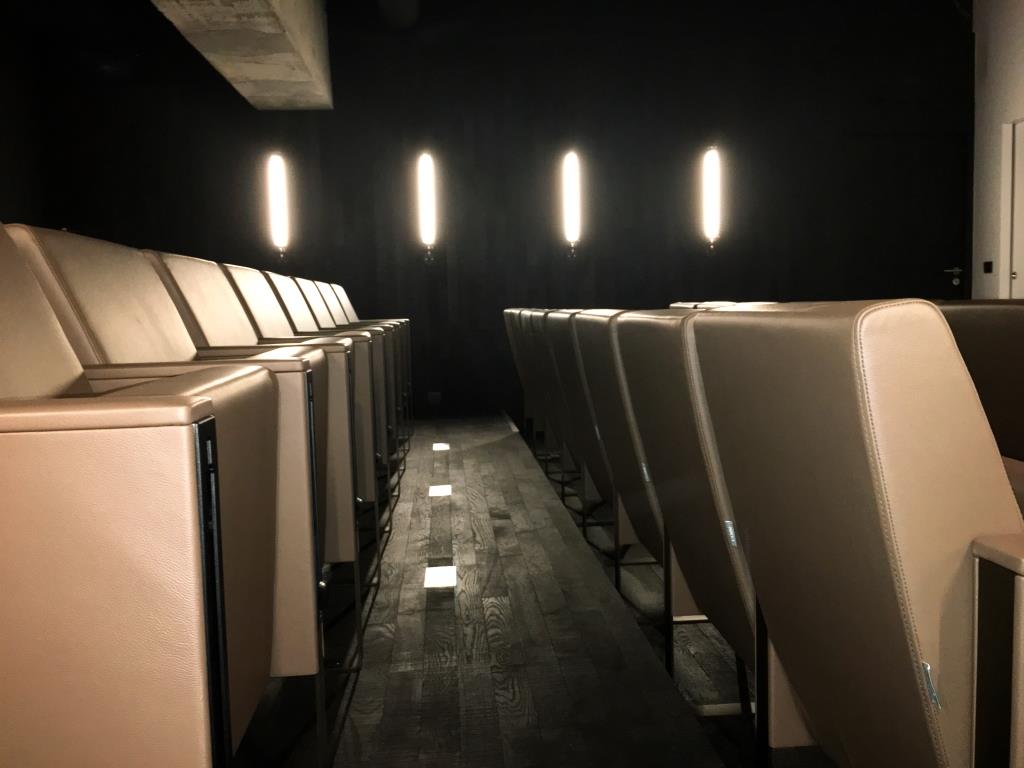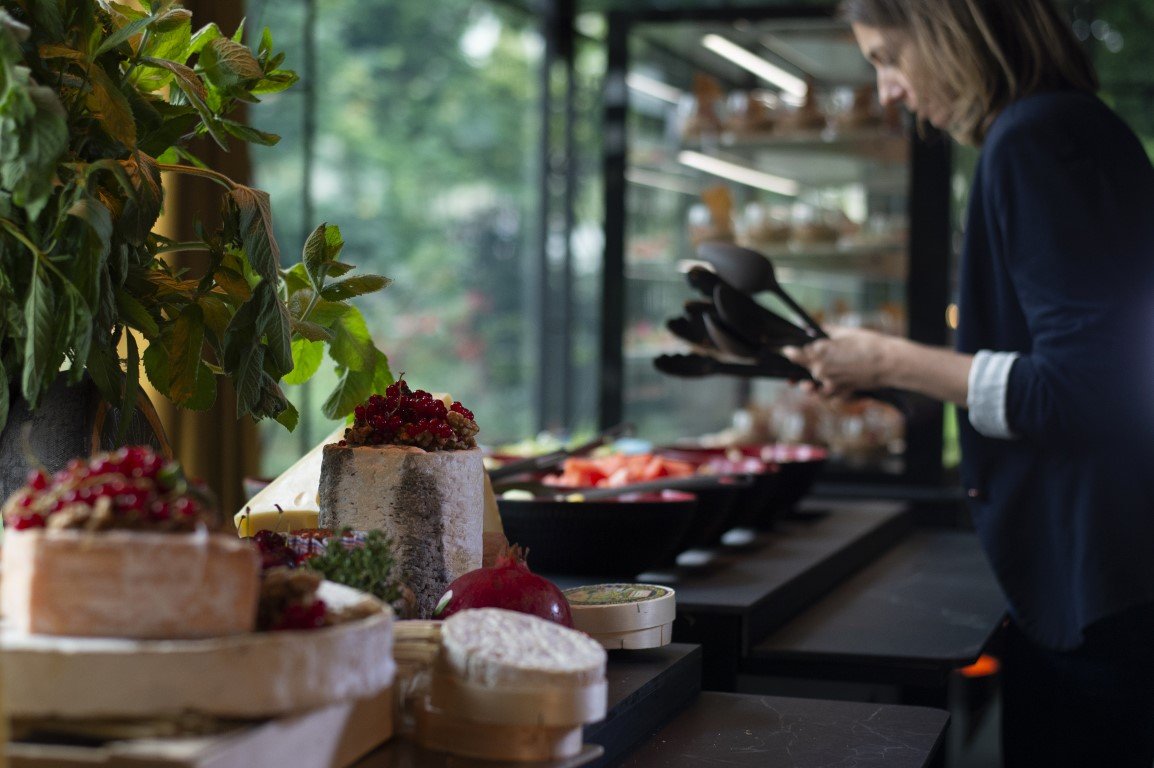 Local caterers, carefully selected and genuine partners, will accompany you for small and large events.
Whether for breakfast, cocktails, buffets or lunch boxes, our partners will always be attentive, offering tailor-made services, in line with your budget and your events.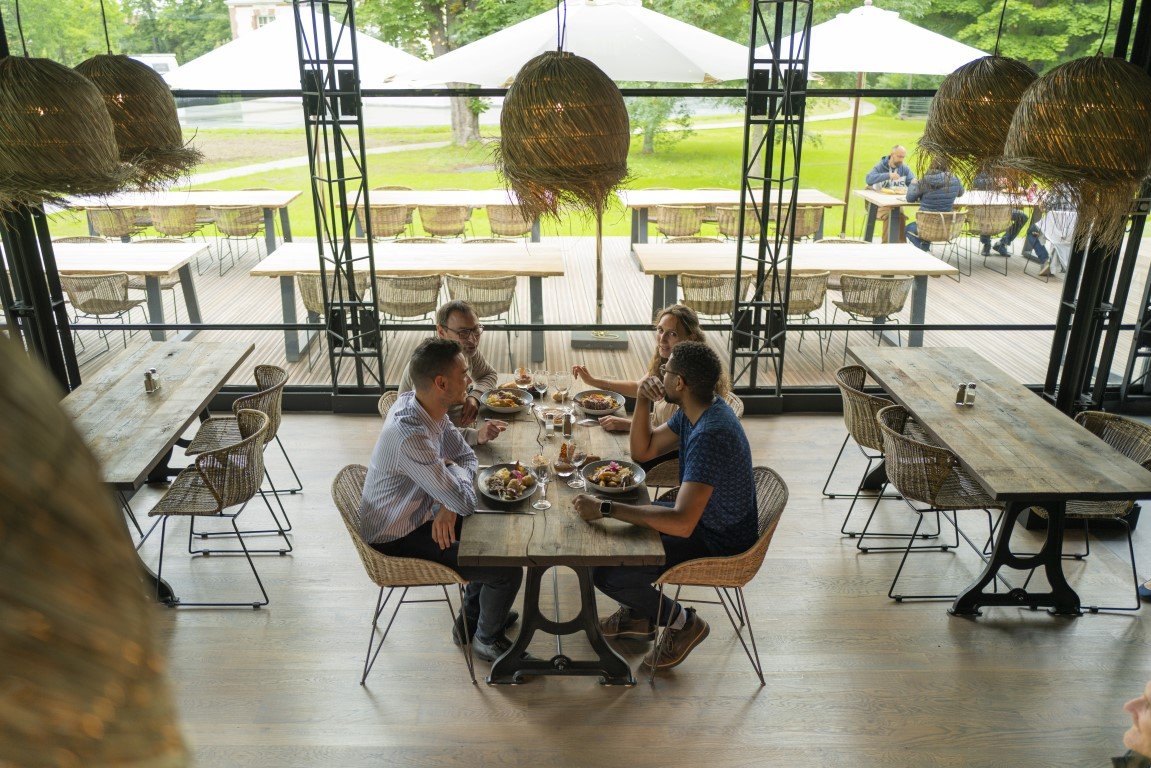 An alternative to the Château for your lunch breaks, "L'Orangerie" restaurant and its large terrace overlooking the château. Centrally located in the campus, it is a practical and economical yet very high quality solution for your lunches.
Breakfasts and breaks are served at the château.
Valérie Ferreira
Responsable Evènementiel