THE SAINT GERMAIN BOUCLES DE SEINE AGGLOMERATION COMMUNITY (CASGBS) AND IXCAMPUS LAUNCH THE TERRITORY'S FIRST HIGH-IMPACT TECH INCUBATOR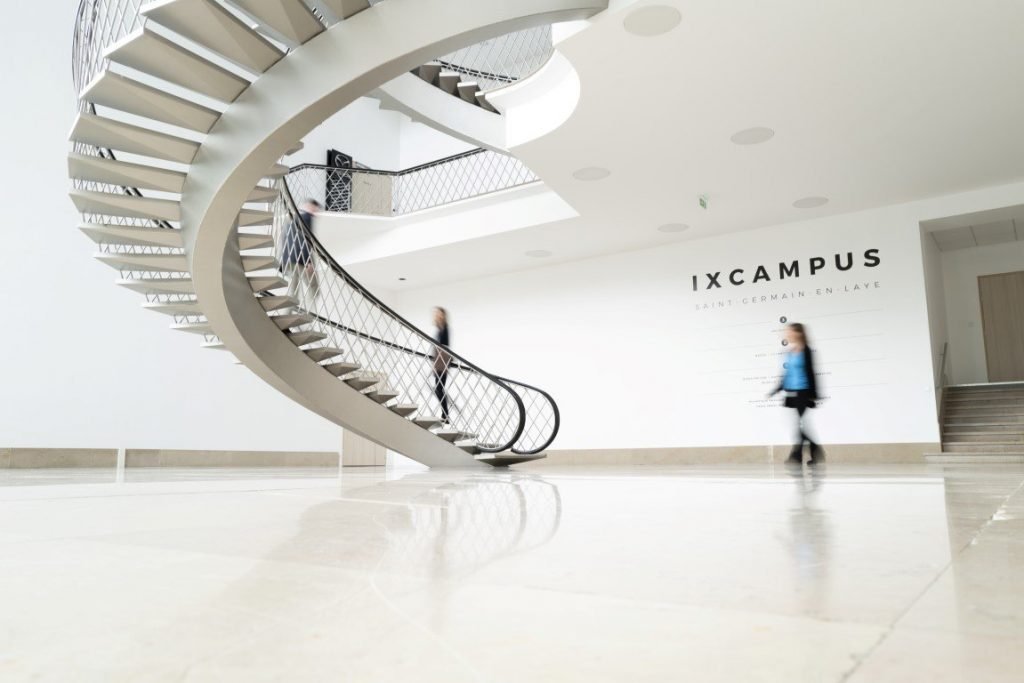 Saint-Germain-en-Laye, September 8, 2022 – The CASGBS has commissioned iXcampus to launch the territory's first business incubator. The incubation and acceleration program aims to support innovative companies and future high-impact technology start-ups in the development of their projects.
The call for applications is open here: www.ixcampus.eu/incubateur.
AN INCUBATION AND ACCELERATION PROGRAM FOR HIGH-IMPACT TECHNOLOGY PROJECTS
To boost the attractiveness of its territory to young innovative companies, the urban community is launching a program with iXcampus dedicated to innovative and growing projects.
For 12 months, a selected entrepreneurs will receive tailored support to help them create or accelerate their projects. They will also be housed in the iXcampus in Saint-Germain-en-Laye.
This support, based on the design method, seeks to help entrepreneurs think about their offer in their environment and over time.
From the beginning of their incubation, entrepreneurs will also be supported in identifying their environmental and societal impact and thus defining a roadmap to integrate this impact into their business model.
In addition, the recipients will benefit from the support of experts in the company's sector of activity or scientific experts from research laboratories or partner companies. They will also be able to easily prototype their solution thanks to the Open Design Lab located on campus.
For more info, go on the incubator dedicated page